Welcome to Topaz Veterinary Clinic! We are a family-owned full service animal hospital committed to providing exceptional veterinary care for your pets. Our veterinarians have been serving the veterinary needs of clients from Tempe, Scottsdale, Mesa, and Chandler, AZ since 2010.
We make owning a pet an enjoyable and rewarding experience by being a trusted source of exceptional care, service, and information for our clients and patients.
- Dr. Geoff Berthiaume and Dr. Sarah Marzke
HAPPY HOLIDAYS!!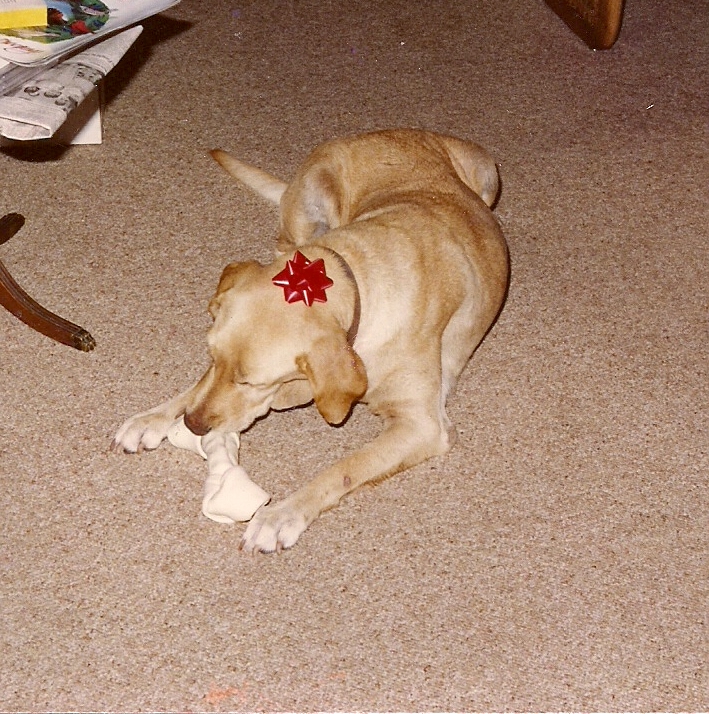 Looking for holiday gift ideas for the pets and pet-lovers in your life? Topaz Veterinary Clinic offers gift certificates available in any amount! These make great stocking-stuffers for your pets and are greatly-appreciated gifts for friends with pets. As a special bonus, $100 gift certificates are available between now and Dec. 31st for $80. Also, with the purchase of any gift certificate, Topaz Veterinary Clinic will make a donation to either the Arizona Search Dogs, Desert Labrador Retriever Rescue, or Valley Cats- you get to choose!
Call us or stop by if you would like to purchase a gift certificate this holiday season!
Dental Home Care
"Perio" means around, "dontal" means tooth:  Periodontal disease is disease around the outside of the tooth. The Tooth, the Whole Tooth and Nothing but the Toot ...
Read more ...
Air Travel with Your Pets
Summer and holiday seasons turn into USDA health certificate seasons at animal hospitals nationwide. If you are planning air travel with your pet, here are some ...
Read more ...
Dogs may be good for your heart
VIN News Service photos Carmen Gale walks 1-year-old Pico at least an hour a day, five days a week. A long-distance cyclist and runner, Gale believes the year ...
Read more ...
Once mum, gum maker to disclose xylitol content
Photo courtesy of Country Court Animal Hospital Dr. Janet Dornhoff, shown with her pets, had two frustrating experiences with a gum maker when she tried to fi ...
Read more ...